New Year's resolutions can seem impossible to keep up with sometimes, but this year isn't just any year, it's 2020! There's no better time than the start of a new decade to achieve all of your goals. However, the most important part of staying on track is planning. So here are five styles to help you get ahead and make 2020 the best year yet!
12-month Planner
The calendar on our phone is great, but put your plans in writing to make them real! Mark up your calendar to make a note of those trips to the gym or checkpoints for goals you've set. Having visibility to what you want to achieve for the whole year can make your goals feel within reach.
Weekly to-do Notepad
Once you have a planner to take you through the year, it's time to get into the weeds of your day-to-day. We love our Weekly To-Do Notepad to help you write down what you're hoping to achieve each and every day.
Desk Blotter
The Desk Blotter is a great style to keep in the office. Simply pull out this month-at-a-glance calendar as you begin to schedule meetings, errands and everything in between. This lifesaver is the perfect sidekick to help keep you from spreading yourself too thin or double-booking appointments!
Desk Calendar
If you prefer something smaller than the Desk Blotter, then the Desk Calendar is the way to go! Not only does each month bring a pretty new pattern, but also you can easily circle important days that you don't want to forget.
Meal Planner
If you're trying to jump on the healthy-eating train in 2020, a meal planner is a MUST for the new year. Make a note in your planner for each Sunday to sit down and plan out your meals for the week. Eating right will get easier and easier when you figure out your meals for the week in advance.
shop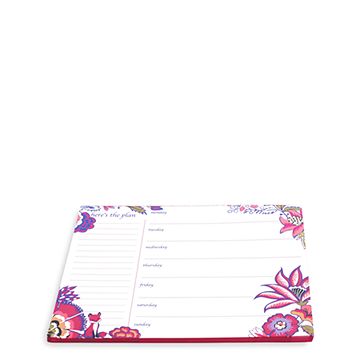 All Gifts
Desk and Stationery
Graduation
Mother's Day
All Gifts
Desk and Stationery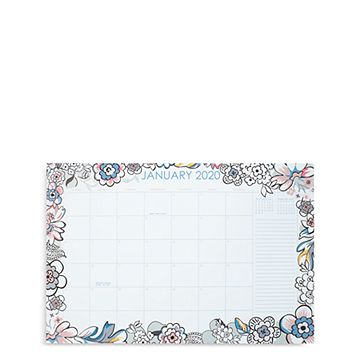 All Gifts
Desk and Stationery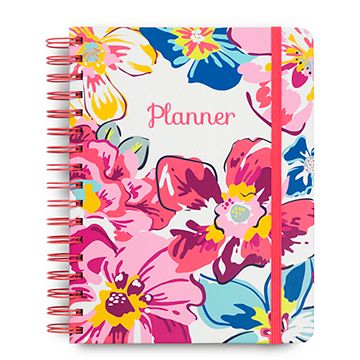 All Gifts
Desk and Stationery
Graduation
Mother's Day