By the time we've put up the tree, sent out holiday cards and baked all of the sugar cookies, there's just one last thing on our to-do list: find the perfect stocking stuffers. Sometimes the hardest part of holiday shopping is pulling together a stellar stocking. It may be the gift we often forget about until the last-minute, but don't fret, we've got you covered! This year, we have plenty of goodies to fill their stocking without breaking the bank. Keep reading for 10 stocking stuffers that are sure to be a home run.
ornament
This is a classic stocking stuffer that never disappoints. This year, we not only have the timeless ball ornaments in Beary Merry and Foxwood, but also little bears snuggled up in a snow globe or skiing! It's a gift they'll use each and every year and remember that YOU gifted it to them when they hang it on the tree.
travel mug
Is there really such a thing as too many mugs? If you're adamant on gifting them something they'll use every day, then look no further. Each day they can sip their morning joe out of this vibrant travel mug that comes in Beary Merry, Foxwood and more!
hair accessories kit
Our Hair Accessories Kit will live in their purse. This small but mighty gift is a lifesaver for those bad hair days and breaks in the day when you simply need a touch-up.
cozy convertible mittens
They'll not only want this stocking stuffer but also need it with those winter months ahead. We love our Cozy Convertible Mittens because you can easily remove the top of them when you need to use your phone and then cover your fingers back up when it's extra cold outside. Plus, it doesn't hurt that they come in two adorable patterns!
ball point pen
For the person in your life who's graduating soon or new to the workforce, you can't go wrong with this perfect gift. This bright, Ball Point Pen is sure to be their favorite as they jot down notes from a meeting or make plans in their agenda.
polar bear coin purse key chain
They can always use a new accessory for their keys! This one's not only cute but also functional. This little polar bear doubles as a coin purse so they can toss in spare change for those coffee runs, parking meters and everything in between.
passport cover
A new year is near, which means exciting adventures are on the horizon. Gift them this Passport Cover to make them all the more ready for their upcoming trips in 2020!
zip ID case and lanyard
This is the original stocking stuffer! A Zip ID and Lanyard is the gift they'll use each and every day to hold the true essentials. From Student IDs to debit cards, this duo keeps your cards safe and sound in a stylish pattern.
crew socks
When in doubt, toss a pair of socks into their stocking! If there was ever a garment you could never have too many of it would be socks. Who wouldn't want these socks adorned with foxes to add to their collection?
popsocket popgrips
Once you gift them a PopSocket PopGrip, they'll never be able to go without one again! It not only adds that extra grip you need on your phone, but it also lends that pop of color to level up our tech style!
shop stocking stuffers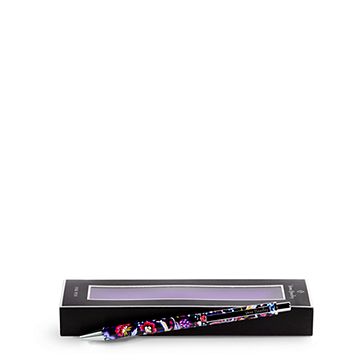 All Gifts
Desk and Stationery
Graduation
Mother's Day