It's no secret that we love pattern at Vera Bradley (and we hear you're a pretty big fan, too). From bags and cosmetics to scarves and socks, we love to cover everything in pattern! However, we know that as much as you love our prints, sometimes you just don't know what to wear with them. Styling your new patterned bag doesn't need to be a daunting task! By following a few simple tips, you'll be able to style our winter prints like a total pro, letting your new pattern really shine!
If you're struggling to style your newest bag, use this helpful pattern pairing guide to find the right solids and patterns to mix with your winter 2019 bag!
foxwood
Our latest winter pattern was inspired by a folk-art tapestry and features several furry woodland creatures. See if you can spot them frolicking about the ivy and bramble.
The bright and bold colors in Foxwood make it a great pattern to pair with many of our solids. From jewel tones like Mulled Wine and Berry Red to neutrals like Khaki and Black, you'll have no problem finding coordinating accessories to complement your new Foxwood bag. One of our personal favorite pairings? Vintage Rose in our Carryall Collection has the personality and sophistication to carry for both work and weekend. If you love to mix your patterns, you'll love Foxwood's sister pattern, Foxwood Meadow, offered in our Lighten Up styles.
buffalo check
Can you think of a more classic pattern than a good buffalo check? We certainly can't! Offered in both a garnet and neutral version, we have a buffalo check style to fit any fancy.
The traditional large-scale check of this pattern is perfect for winter and so easy to style! Buffalo Check looks great with jeans, velvet and corduroy and pairs beautifully with sweaters and flannels alike. Go ahead — pair both the Garnet Buffalo Check and Neutral Buffalo Check patterns together! If you love the coziness exuded from this collection, the Cozy Convertible Mittens and Cozy Hat are a must. You can take your festive look a step further by pairing it with our holiday pattern, Beary Merry, or keeping things subtler with solids like Tranquil Gray, Denim Navy and Black.
shop the look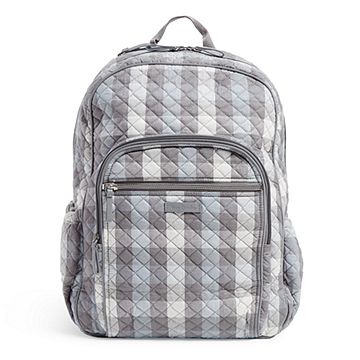 All Gifts
Laptop Backpacks
School Backpacks
All Gifts
Cold Weather
Seasonal Accessories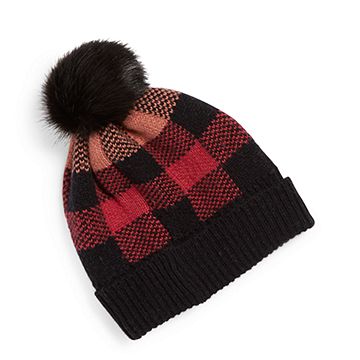 All Gifts
Cold Weather
Seasonal Accessories
regal rosette
The rich jewel-tones of Regal Rosette make this pattern an undebatable head-turner. Between the traditional medallion pattern and fun pops of color (can you spot the little bursts of yellow?), you'll have no trouble finding the perfect winter outfit to pair with this beauty.
Regal Rosette is such a bold pattern; we recommend letting it shine! Don't be afraid to double-up and have a few purple pieces in your outfit, like your crossbody and scarf! We still have plenty of solids that complement Regal Rosette beautifully like Tranquil Gray, Denim Navy and that gorgeous Vintage Rose. Not sure what to wear? Purple always looks great paired with a chunky sweater, white pants or jeans!
shop the look
Which winter pattern is your favorite? Share in the comments below!
Now that you feel confident styling yourself, time to start thinking about your holiday shopping! Check out our holiday gifting favorites to start knocking out your shopping list.