One of our favorite weekend rituals that run from summer right into fall is a weekly visit to the farmer's market. As the seasons change, new colors appear from vibrant orange pumpkins and ripe red apples to grand yellow sunflowers and burgundy floral bouquets. The various autumn hues that pop up as we stroll  inspired our latest pattern, Indiana Rose.
the inspiration
While Indiana Rose embodies everything fall, the initial inspiration for this pattern ironically began with our 1993 print, Springtime. The oversized florals may remind you of this vintage Vera Bradley print, but Indiana Rose gives a modern update with a deep wine ground that's perfect for autumn through winter. You'll lose track counting all of the various radiant hues splashed across this pattern (but we won't stop you from trying!). From celery and pink to lemonade and gold, this print is overflowing with the colors you crave for autumn.
Starting September 5, you can add the timeless Indiana Rose to your closet in Carson and Iconic styles. For a similar look with even more florals, you can shop Indiana Blossoms in Lighten Up and Packable styles. Best of all, we designed this pattern to mix and match with our solids. Our favorite way to pair Indiana Rose is with Rose Quartz for a little extra shimmer!
how to wear it
When it comes to styling Indiana Rose, the better question is what can't you wear with it? This pattern boasts a classic dark ground that will already match all of your autumn attire. Wear your favorite turtleneck and down vest with Indiana Rose for an outfit that's undeniably fall. We think this pattern is so classic that we recommend carrying it in your Compact Weekender for quick road trips and long getaways so everyone can see this bold new pattern in your wardrobe.
make your wishlist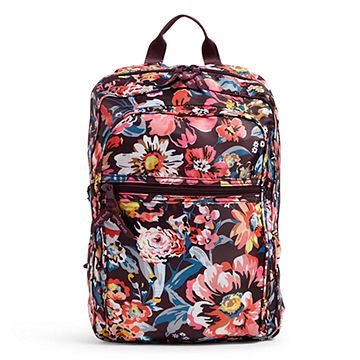 All Gifts
Bridal Party
Graduation
Mother's Day
Travel Backpacks
style your tech
Dress up your phone, tablet and desktop screen with our new pattern wallpapers.