August has officially arrived, and there is a lot to be excited about this month! With our new arrivals dropping this week and the upcoming school year and fall season ahead, we're filled with excitement and optimism. Whether you're prepping for heading back to school (teachers included!) or eagerly awaiting the leaves to fall, we have plenty of new styles designed for your upcoming adventure. From new collections to fresh fabrics, here are five new arrivals that you'll definitely want to hit *add to cart* on this month.
clearly colorful stadium tote
Looking for a clear tote bag? Right, this way! With tailgating season ahead, you need a football-friendly bag that's stadium compliant. Look no further than our Clearly Colorful Stadium Tote. This brand-new addition to our Clearly Colorful Collection is large enough to fit your essentials for an entire day, and its removable crossbody strap keeps your hands free in busy crowds.
performance twill collection
Our latest innovation has arrived at last! Our Performance Twill Collection features classic silhouettes you know and love updated with a new water-repellent fabric. These styles were designed with a modern twist: Larger-scale quilting and nylon zippers. From small handbags like the Triple Zip Hipster to travel bags like everyone's favorite Large Duffel, you'll be able to easily find a style you love that can now weather the elements.
corduroy
There are some trends you love and others that you hope never make a comeback. We think that we can all agree that the return of corduroy falls in the former category! Corduroy was a staple growing up, and now it's back and better than ever in the autumnal blush fig hue. Offered in silhouettes ranging from backpacks and travel bags to crossbody bags and lanyards, this fabric feels especially appropriate for the upcoming fall season. Now all you need is your favorite flannel shirt and a pair of ankle boots, and you'll be ready for fall!
iconic small backpack
Many of you fell in love with our Iconic Small Backpack in the pretty pearlized fabric this spring. This purse-sized backpack is now available in four more fabrics — signature cotton, denim, microfiber and our new Performance Twill. Whether you're more of a pattern or solid kind of gal, we have an Iconic Small Backpack for you!
new sling backpack pattern
This spring, we introduced a new backpack silhouette so popular that we just couldn't keep it in stock! Lucky for you, our Sling Backpack is back in two new patterns — Holland Garden and Holland Bouquet. This sling style won't last long, so you'll want to snatch yours up before they're gone again!
shop our picks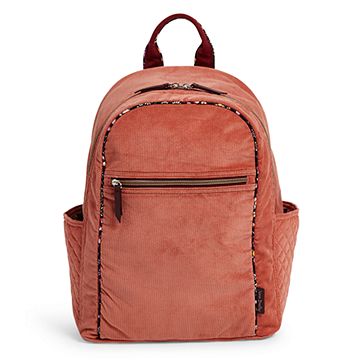 All Gifts
Gifts
School Backpacks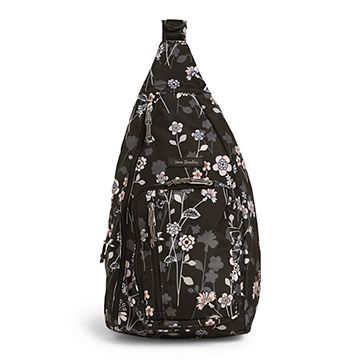 All Gifts
Graduation
Purse Backpacks
Sling Backpacks
Which style are you most excited to add to your closet this month? Share below in the comments!