Our favorite place to be on a sunny day is undeniably by the water. Spending an afternoon in the pool, a weekend at the lake, or a long vacation on the beach just can't be beat. We're all about reading a book on the dock or snapping that Insta-worthy picture of the ocean; however, it's important to bring the right accessories to keep your essentials safe and dry. These five pool-proof accessories do just that to make those 80-degree days all the more serene.
drawstring family tote
A great beach bag needs to be three things: water repellent, spacious and cute (obviously). Our Drawstring Family Tote certainly fits the bill. It's made with water-repellent material to keep your essentials safe from any splashes, plus the drawstring closure allows you to fill up every last inch of the bag and safely shake out the sand. Last but not least, this iconic style comes in Fireworks Paisley, which is a star-spangled stunner perfect for the Fourth of July and Labor Day.
beach towel
Whether you prefer getting sun-kissed poolside or by swimming all day long, you need a towel that's got your back. It's all about the size when it comes to your beach towel. It must be wide enough for drying off and long enough for laying out, which is why our generously sized Beach Towel is the best ever. What's more, the bold patterns will make your towel stand out, so you won't have any mix ups at the end of the day.
clear lotion bag
Our Clear Lotion Bag can perfectly fit your sunscreen and aloe, but we like to use it for something a little different. This style is the ideal size for that extra layer of protection between the water and your phone, wallet and keys. Plus, the bag's transparent material means you'll always know where your essentials are.
beachsack
If you're heading to the beach solo and need a smaller bag, we recommend our compact Beachsack. It's durable, lightweight and of course, water repellent, so you can trust that your essentials are safe and sound.  Best of all, the bag's lining is wipeable, so you can easily clean up sand or sunscreen spills.
flip flops
Pool days and flip flops go together like peanut butter and jelly. We design our flip flops with a textured anti-slip outer sole so you can go from beach to boardwalk with ease. We know that flip flops must be just as cute as they are comfortable, which is why ours are made in nine patterns.
shop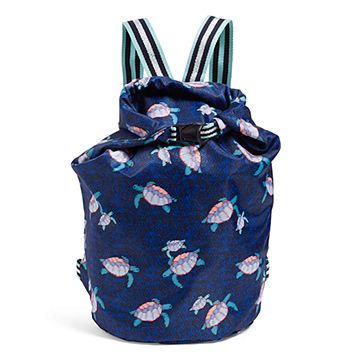 There are some summer rituals you simply can't miss. We've rounded up our top 10 activities for the season to bring yo the ultimate summer bucket list.