We all love to count down the days until our next vacation, yet we're usually not as excited about the long travels to get to the destination. No matter if it's an international flight with a red eye or simply a long layover, it's hard to feel comfortable in transit. However, we have a few tips that always make traveling a little more pleasant. Keep reading to make your next flight a breeze.
get cozy
Take your seat and act like you're going to stay a while. There's no reason you shouldn't feel cozy on your flight. What's the number one essential that makes any situation more comfy? Socks, of course! We always tuck away a pair of comfy socks in our carry-on to slip into once we've taken our seats.
stay warm
There's nothing worse than forgetting to layer up for your flight. No matter the flight or airline, there always seems to be cold air blowing from all angles on planes. Needless to say, it's important to bring along a sweater and our Fleece Travel Blanket to keep you toasty. We especially love the Fleece Travel Blanket, because if you do start to get too warm on your long flight you can simply fold it up into a pillow to snooze on.
block out distractions
Getting some shut eye on those long flights is easier said than done. From the bright reading light beside you to the loud plane engine, zoning out can be a struggle. Thankfully there are a few accessories to help you out. First and foremost, headphones or ear plugs are a must. Just put on some relaxing tunes and try to drift away from the outside noise. As for blocking out those bright lights around you, we always suggest bringing our Travel Takes Eye Mask. With the help of this duo, you won't be waking up until touch down.
shop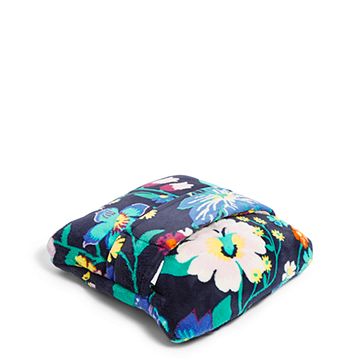 All Gifts
Blankets
Bridal Party
Dorm
Travel
Traveling abroad? Use this international travel checklist!