One of the most magical parts of summer is its nighttime glow. The sun sets late into the evening, the breeze is just what you need to cool down from a hot day and the moonlit outdoors are filled with the sounds of summertime creatures. We can't find quite the right words to articulate the bliss of summer nights so instead we recreated it in our newest pattern Moonlight Garden.
the inspiration
A vintage blouse is where the inspiration for Moonlight Garden all began. However, what this pattern became was far from vintage. Print Designer Lily added a plethora of whimsical vines, celestial hints and glistening fireflies to truly set the scene for a mid-summer's night in 2019. If you feel like this stunner is a little familiar, it might be because Lily found major inspo from our 2013 pattern Midnight Blues.
Moonlight Garden will be available in Carson and Iconic styles starting Thursday, June 6. For those who can't get enough of the bohemian vibes in this pattern, Firefly Garden, Moonlight Garden's sister print, is available in Lighten Up styles. If you're looking to pair these navy patterns back to a solid we love the way they pop when styled with our shimmery Rose Quartz.
how to wear it
Perhaps the best part of Moonlight Garden is the various colors and shades of blue within the pattern, making it so easy to pair with outfits. We recommend matching this dark-grounded pattern with lighter hues. Moonlight Garden shines best when styled with a white top and a coordinating accent color (like these adorable shorts!). If you want to carry this pattern to the office, the grocery store and everywhere in between, we recommend our Iconic Vera Tote for an everyday tote bag with all the compartments you could possibly need.
make your wishlist
All Gifts
Graduation
Laptop Backpacks
School Backpacks
Travel Backpacks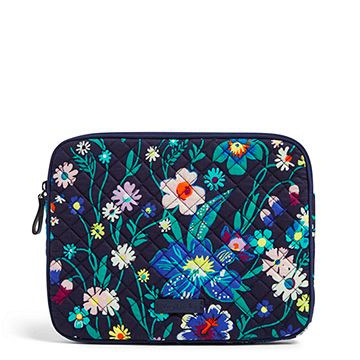 style your tech
Dress up your phone, tablet and desktop screen with our new pattern wallpapers.
Shop the entire collection
online and in stores.
No matter if you're a family member, bridesmaid or wedding guest, you'll need the perfect gift for those upcoming weddings! We created our most thorough bridal gift guide yet for all of the summer weddings headed your way.