As summer rapidly approaches, we can't help but get an urge to start designing our garden. These April showers have us eager for those May flowers, which is exactly why Lavender Meadow is the perfect pattern for everyone's mood this spring. This print is essentially a garden with greenery galore, countless flowers and little critters flying around (see if you can spot them!). Keep reading to find out why we can't wait for you to get your hands on Lavender Meadow.
the inspiration
For this lavender dream, print designer Lindsay turned to vintage French textiles and traditional medallions for her initial inspiration. However, another thought lingering in the back of Lindsay's mind was Mother's Day. She wanted it to feel like a true garden, grounding the pattern in gray and mint, adding little bees and ladybugs to really set the scene.
Starting April 11, Lavender Meadow will be available in Carson and Iconic styles. This cotton stunner is perfectly accompanied by Lavender Botanical in Lighten Up. If you're looking to have your matching game on point then pair these with Lavender Dandelion in our Hardside and Packable Luggage, Lavender Bouquet in our Traditional and Packable Luggage and Dandelion Wishes in Midtown. Lastly, we of course have a new solid to mix things up: Lavender Pearl in Iconic styles.
how to wear it
What we love most about Lavender Meadow is how spring it feels with the light gray ground, so you can mix and match it as you wish with your spring attire. Best of all is carrying Lavender Meadow in the Iconic Turnabout Crossbody.  You can rock that solid gray one day and Lavender Meadow the next depending on the look you're wanting.
We've said it once and we'll say it again: you can't go wrong with stripes. We especially love pairing Lavender Meadow with stripes in those more neutral shades like blue and white. However, the numerous shades in this pattern make it easy to pair Lavender Meadow back to so many garments in your closet.
make your wishlist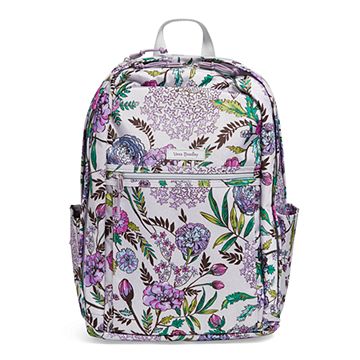 Graduation
Laptop Backpacks
Laptop Bags
Mother's Day
School Backpacks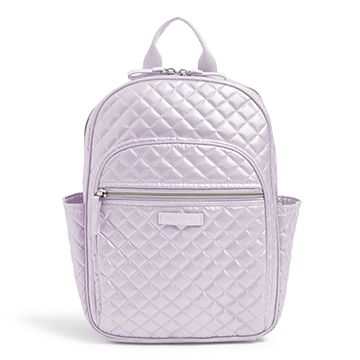 All Gifts
Graduation
Mother's Day
Purse Backpacks
style your tech
Dress up your phone, tablet and desktop screen with our new pattern wallpapers.