Not all beach bags are made the same. At Vera Bradley, we pride ourselves on a little details and features that take it from "just a beach bag" to the best beach bag ever. We don't want you to just like your beach bag, but love it, so our designers have created a collection filled with various styles to meet your individual needs and personality. Find out which beach bag is best for you with our handy comparison guide.
drawstring family tote
$60
We don't like to brag, but it's hard not to when the Drawstring Family Tote exists. Our best-selling beach bag is a favorite for a reason — the mesh drawstring closure makes it easy to dump out any sand while keeping your belongings secured. The Lighten Up fabric keeps this tote lightweight, while being incredibly durable and water repellent! Plus, there's an interior pocket to help keep you organized.
shop
lighten up cooler tote
$70
If your afternoons on the lake consist of more snacking and sipping than anything else, our Lighten Up Cooler Tote is just what you need. This colorful cooler (try saying that ten times fast) is heat-sealed on the sides and base to prevent leaks and keep your contents cooled. There is also an exterior slip pocket to keep any small dry items you want to keep separate from your chilled items. So, slice up your favorite cheeses and fruits and get ready for your next day in the sun.
shop
quilted beach tote
$70
If you like our quilted handbags, you'll love our newest beach bag! Our Quilted Beach Tote is new to the collection this year, featuring a fun nautical pattern on a quilted fabric. This stylish bag will be perfect poolside (and totally insta-worthy), while keeping your valuables secure with both an interior pocket and a hidden pocket.
shop
fringed tote
$70
Our new Fringed Tote has everything you need for a pool day with a chic exterior fitting for your busy weekends out and about. As much as we love this denim-fringed exterior, we want to talk about the interior. The nautical lining adds the perfect pop of color, while four different pockets — the most on any of our beach totes — can keep you super organized.
shop
north south straw beach tote
$70
We stepped up our straw tote game this year with the new North South Straw Beach Tote. Offered in three colors with THE cutest embroidered design (it's a fact), this beach bag is meant to be seen. From the boardwalk to the beach, this stylish tote can easily fit your sunscreens, sarong, flip flops, wallet, keys and more. Keep it all organized with the two exterior side slip pockets (perfect for your phone) and the hidden zip pocket on the base of the bag. Now all you need to do is choose which color!
shop
beachsack
$50
Our Beachsack is no ordinary beach bag, but that's why we love it. If you're constantly on the go between the pool and running errands, we've found your match. This super lightweight backsack keeps your hands free and your back dry with its PVC lining and water-repellent exterior. The Beachsack's straps are adjustable, plus there's a buckle closure at the top to keep your belongings secured. You'll definitely want to pack this up with you for your next trip!
shop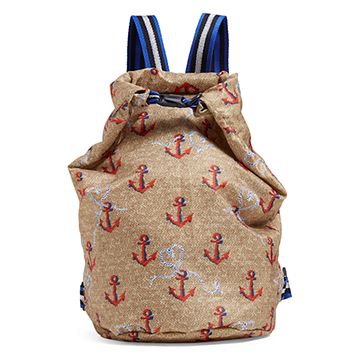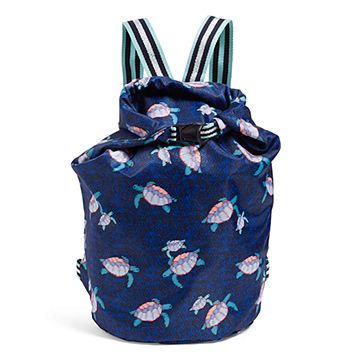 lighten up large family tote
$80
The mother of all beach bags, our Lighten Up Large Family Tote is no joke. This brand-new style is our biggest beach tote ever, fitting up to 12 beach towels — yes, 12! Perfect for family beach days or girl's lake trips, you can fit everything you would ever need (and more) in the Lighten Up Large Family Tote. In addition to its ample size, this tote has a hidden buckle closure, that secret interior pocket, a hanging pocket and comes in the water-repellent Lighten Up fabric that we all love.
shop
Which beach bag is your favorite? Share below in the comments! Explore the rest of our Beach Collection in our recent blog post.