When it comes to functionality in a bag, we like to toot our own horn. Organization is our passion, pockets are our jam, and hidden compartments are our favorite thing of all! This is why we want to highlight one of our top-notch travel bags: The Lighten Up Foldable Rolling Duffel. There are too many features to love about this bag from the interior mesh pocket to the fact that the bag can fold down flat when it's not in use, but what we love most about this bag is the bottom compartment. This spacious lower compartment is what makes this style so unique and it can be used in various ways. So here are our three favorite ways to pack the bottom compartment of the Lighten Up Foldable Rolling Duffel.
01
for shoes
Everyone knows that the biggest nuisance when packing is shoes. They take up half the space in most bags when packing, but that's not the case with the Lighten Up Foldable Rolling Duffel. Pack up the main compartment however you wish, then save all of your shoes for the under compartment. If you pack it just right, you can fit up to five pairs of shoes in the bottom compartment.
02
for work
This travel bag is a great companion for business trips. Not only is this sidekick carry-on compliant, but the bottom compartment is also heavy-duty enough to keep your work essentials secure. We add an extra layer of protection and place our laptop in the Laptop Organizerand then we'll add in our On a Roll Case for pens and pencils, our agenda, journal for notes and a Mini Cosmetic to hold your chargers and earbuds.
03
for cosmetics
We're all guilty of over-packing those essentials you use to get ready. You never know what you're going to need! This is why we like to use the bottom compartment to carry every bathroom essential from your make-up to your toothbrush. First and foremost, you've gotta have your Iconic Hanging Organizer filled with your toothpaste, mini hairbrush, hair ties and more. Then we pack up all of our make-up needs in a Medium Cosmetic, our hair straightener in a Curling Iron Cover and our baubles for any possible occasion in our favorite Jewelry Train Case.
We can't wait to fill our Lighten Up Foldable Rolling Duffel to the brim with spring adventures on the horizon! Comment below with how you like to pack your Lighten Up Foldable Rolling Duffel!
shop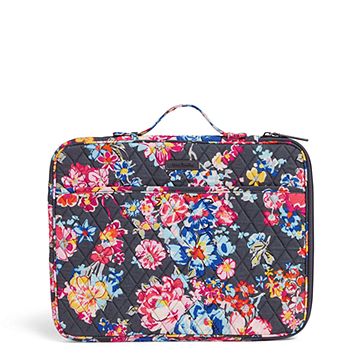 Graduation
Laptop Bags
Mother's Day
Tech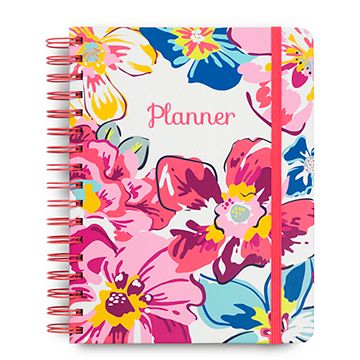 All Gifts
Desk and Stationery
Graduation
Mother's Day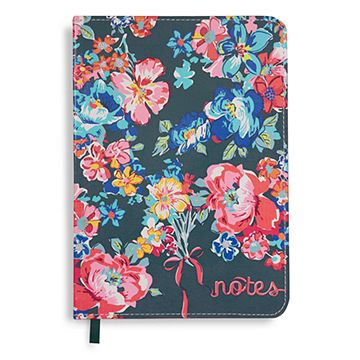 All Gifts
Desk and Stationery
Graduation
Mother's Day
We can't get enough of spring with our calendar being jam-packed with fun events. We're sharing 5 things happening this season that you won't want to miss!