It's right around this time of year that we're all daydreaming of a getaway. Blue oceans, exotic flowers and warm temperatures consume our thoughts as we type away at our desks. If there was ever a pattern that described this yearning for a spring excursion it would be Kaleidoscope. This psychedelic pattern is covered in vibrant florals and bold hues that make you feel like you're drifting away to an island paradise.
the inspiration
When creating Kaleidoscope, assistant print designer Grace pulled inspiration from both Hawaii and two women who called this tropical island their home. Artist Pegge Hopper and heiress/art collector Doris Duke are known for how their adventures in Hawaii influenced their work, style and lives. Pegge created a collection of paintings in a book called Women of Hawai'i, filled with vibrant colors that inspired many of the hues you see in Kaleidoscope. As for the vivid medallions and intricate lei motifs on this pattern, it all began with inspiration from Doris who's known for the iconic home she created in Honolulu. It not only embodied the ambiance of Hawaii, but also the variety of cultures she was influenced by on her trips around the world.
how to wear it
Kaleidoscope will be available online and in stores in Carson and Iconic styles starting Thursday, March 14. As always, we have a new pattern for our sporty Lighten Up Collection, which is called Kaleidoscope Rosettes. Our favorite part of the Kaleidoscope patterns is how well it pairs with so many colors. We're introducing two new solids — Rose Petal for our Iconic styles and Wisteria for our Lighten Up Collection — which both match shades in Kaleidoscope perfectly!
This tropical charmer is unmistakable in any crowd, making it the perfect travel companion. We like to carry Kaleidoscope in our Iconic Large Travel Duffel when we're headed off on a new adventure. Not only will Kaleidoscope match the vibrant hues of your sunny destination, but also this one in a million style will be recognizable in any airport.
make your wishlist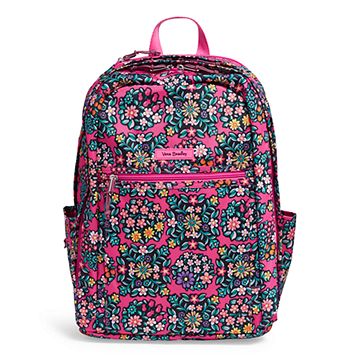 Graduation
Laptop Backpacks
Laptop Bags
Mother's Day
School Backpacks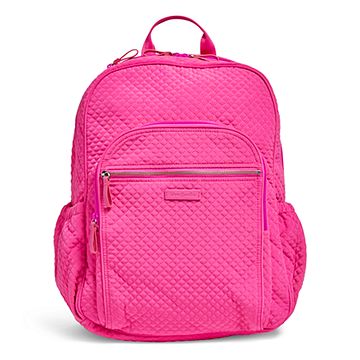 All Gifts
Graduation
Laptop Backpacks
Laptop Bags
Mother's Day
School Backpacks
style your tech
Dress up your phone, tablet and desktop screen with our new pattern wallpapers.