The second the clock strikes midnight after Valentine's Day, we immediately switch over to spring break mode. We know it's still going to be winter for a few more weeks, but we just can't shake the excitement and anticipation for the season to come. If you're as anxious as we are for the upcoming sunshine, you can get a head start on your spring shopping with our latest arrivals.
Last week we released hundreds of new arrivals in several never-before-seen patterns and styles! Not sure where to start? Here are our favorite new arrivals that you'll want to *add to cart* before spring arrives!
01
lighten up large family tote
If you loved our Drawstring Family Tote, get ready for something even bigger! Our Lighten Up Large Family Tote has the same water-repellent material you love, in a size large enough to fit 12 beach towels! You read that right — twelve! Plus, there's a secret hidden pocket to keep your valuables out of sight. Beach day just got SO much better!
02
rfid passport wallet
Planning a spring break getaway? Get your passport ready! Our RFID Passport Wallet is the perfect size to fit your cards, cash and passport, while keeping all of your information safe with the RFID technology. This is an absolute must for any international traveler!
03
iconic lay flat duffel bag
If you love the two-sided packing ability of rolling luggage, but just can't part with your duffel, we have just the thing. Our new Iconic Lay Flat Duffel Bag can unzip entirely so you can pack it rolling-luggage-style, then zip it back up into your trusty duffel. Yupp, we just completely revolutionized the packing game. Did we mention that this style is also carry-on compliant and has an adjustable shoulder strap? Double win.
04
north south straw beach tote
Looking for a spring break tote that can do it all? Look no further than the North South Straw Beach Tote! This tote is spacious enough to fit your beach needs, yet just the right size to carry around as your everyday bag. Two exterior side pockets allow you to fit your water bottle and anything else you need to access easily. The hidden interior pocket is great for jewelry, keys and phone while you're sunbathing.
05
clear lotion bag
The Clear Lotion Bag is our #1 beach accessory (just go ahead and add this one to cart for later). This bag is the perfect size to fit your sunscreens, hair detangler and more, with a wipeable lining for easy cleaning after the beach. We can't imagine going to the beach or pool without it!
06
shaker bottle
Whether you're shaking up something healthy or a sweet treat, it'll look as great as it tastes in our new Shaker Bottle. It has everything you need in a good shaker from the ounce markings along the side to the whisk that helps both shake up your beverage and clean it out when you're done. Shop it here.
07
all occasion card set
The thing about cards is that you always need them, but you never have them on hand. Our All Occasion Card Set is the perfect solution and a total lifesaver. With a variety of cards ranging from thank yous to birthday cards, you'll be prepared at a moment's notice when the occasion arises.
08
tee and leggings
You asked for it! Later this month we're launching our Loungewear Collection, complete with cozy tees and leggings (yes, leggings!) featuring your favorite Vera Bradley patterns. Keep an eye out for this brand new collection next week!
09
iconic rfid ultimate card case
If your spring adventures aren't taking you abroad, but you still need something small (like the RFID Passport Wallet) to keep your essentials organized, meet the Iconic RFID Ultimate Card Case. This compact case has the same RFID technology as the passport wallet with more card slips, a clear ID window and a zippered top for coins and cash. Plus, can you resist our Pretty Posies pattern? Obsessed!
10
beachsack
All about the backpack life? You can enjoy the hands-free functionality you love with our new Beachsack. This lightweight backsack is perfect to toss in your luggage on your next trip and pull out whenever you're ready to go out and about! Bonus: the lining is designed to keep your back dry even when carrying wet items from the beach!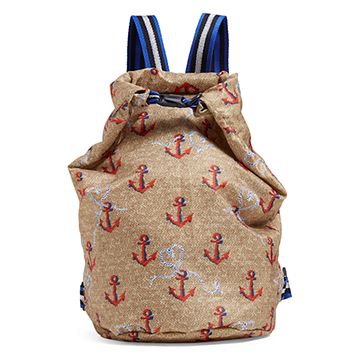 All Gifts
Desk and Stationery
Graduation