The hustle and bustle of the holidays is finally winding down. After months of buying gifts for others, you can finally shop for yourself again with those holiday gift cards you received! As much as we always tell ourselves we can save our gift cards for a rainy day, we always end up using them right away (sorry, not sorry). It's hard to resist particularly with the new year just days away. It's nice to have a fresh start, so if you're planning to spend your Vera Bradley gift card in time for the new year, we have a few ideas to get you started!
create your own bag
What better way to treat yourself than creating a custom bag that is uniquely you? Our new Customization tool allows you to choose from four bag styles, then customize the color, pockets, trim and more to create the perfect bag. Planning a big trip for 2019? We recommend customizing your very own Iconic Large Travel Duffel (bonus points if you add a monogram)! If you want to show off your creation on the daily, you can choose between the Iconic Vera Tote, Iconic Triple Zip Hipster and Carson Shoulder Bag. We broke down the process step by step on the blog.
get organized
There's nothing like the turn of a new year to get your life back in order. We love getting new organization essentials to start the year off on the right foot. Our new 2019 Wall Calendar is a great start for writing down those important dates and milestones for the year. We always recommend a new planner each year to document to-dos, appointments and reminders. If you're more of a one-week-at-a-time kind of gal, our weekly meal planner is a total lifesaver, too!
cozy up
Although the holidays are over, we'll be in the thick of winter for several more weeks. A snow day or two is definitely in our future, so get ready with the coziest essentials. Whether you're a matching pajamas girl or always live that throw blanket and fuzzy robe life, we have plenty of options to keep you snug and warm during January (and beyond).
shop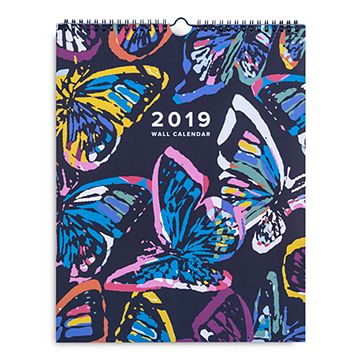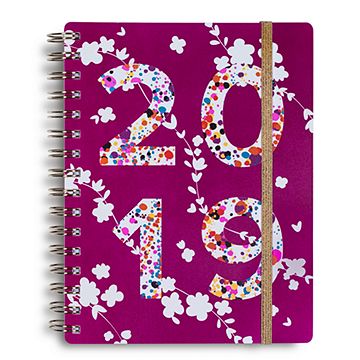 Desk and Stationery
Graduation
All Gifts
Desk and Stationery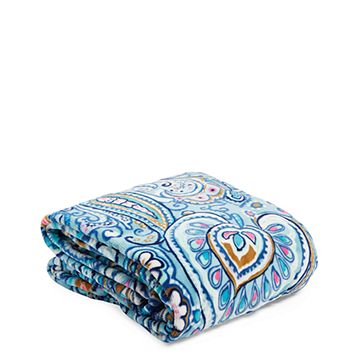 All Gifts
Blankets
Bridal Party
Dorm
Graduation
Mother's Day
All Gifts
Desk and Stationery
Did you catch the release of our newest pattern, Daisy Dot Paisley? Learn more about the inspiration behind this icy blue beauty on the blog or shop it now!