Goodbye fall, hello holiday! November is already in full swing, which means we're just weeks away from one of the biggest shopping weekends of the year. Once October ends, we immediately have the holidays on the mind. Between cooking prep, nailing down travel plans and selecting the perfect gifts, the next several weeks are bound to be hectic.
We always recommend getting a head start on holiday shopping, so you have one less thing to worry about once the holidays approach. This year we're making holiday shopping easier than ever with our one-stop-shop gift guide with gifts for everyone on your list, fitting any budget.
gifts under $25
Whether you're searching for stocking stuffers or just a little something for your favorite coworker, we have plenty of gift options under $25. From classics like an ornament or coffee mug to desk essentials like a new 2019 planner or our famous Iconic On a Roll Case, these budget-friendly options are great for just about anyone you may be shopping for this holiday season.
shop our favorites under $25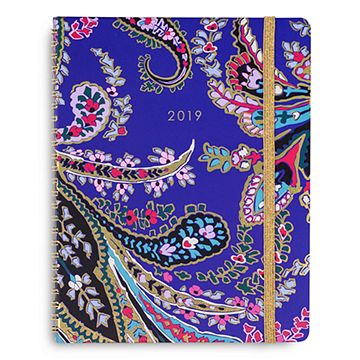 gifts under $50
From our ready-to-go gift sets to cozy accessories she can wear all winter long, you can find thoughtful gifts even for those who may be difficult to shop for in our gifts under $50 assortment. Everyone's favorite Plush Throw Blanket is one of our go-to gift ideas (because who doesn't love a throw blanket?), while our new Stemless Wine Glass Set is sure to be a crowd pleaser.
shop our favorites under $50
gifts under $100
If your gift budget goes up to $100, you certainly won't have trouble finding the perfect gift. From travel bags to bedding, this gifting category has such a wide range of gifts you may just knock out your entire list in one swoop! Although it's hard to choose a favorite (because there are so many goodies), we have to give a special shout out to our Carryall Small Leather Crossbody, which boasts the same high-quality leather you know at an affordable price of just $98!
shop our favorites under $100
gifts $100 – $250
Sometimes you need an extra special gift that goes above and beyond. If you're looking for that something that will truly wow her, start with our favorite gifts under $250. Perhaps it's THE bag she's been wanting forever (like our Sagebrush Satchel) or something unexpected (our furry backpack, anyone?) — regardless of what you choose, these gifts are sure to please those special recipients on your list. Oh, and did we mention we have velvet? You just may want to pick up a little gift to treat yourself while you're at it…
shop our favorites under $250
All Gifts
Graduation
Laptop Backpacks
Laptop Bags
Mother's Day
School Backpacks