The release of our next pattern isn't like any other. In fact, our holiday pattern is perhaps our most anticipated print of the year. We love to keep you guessing about what the latest little critter frolicking about on a festive pattern will be.
We've given you Scottie Dogs and Playful Penguins, and now we're taking flight with Holiday Owls. This snowy creature seemed like the perfect fit as we enter the holiday season. Keep on reading to find out why our designers knew owls would be a hoot!
the inspiration
For Print Designer Lillian Noga, the inspiration for Holiday Owls all began with a vintage scarf. This simple accessory drew from the same Americana landscapes theme that has inspired our design team all season long.
Lillian also turned to our fall 2008 pattern, Night Owl, for inspiration. What resulted was Holiday Owls, an updated pattern with woodland, bandana-esque vibes and festive owls delivering season's greetings. Holiday Owls can be found in various Iconic styles.
Our owl friends can also be seen on Owls, a gray pattern available in several of our Iconic styles. The print Night Owls boasts the same dark ground and celestial details of Holiday Owls, but with fewer festive accents, making it wearable year-round.
how to wear it
Since Holiday Owls is limited-edition (and most wearable during the holiday season) we recommend getting this pattern in a style you know you can wear nearly every day during the most wonderful time of the year! Our Triple Zip Hipster is a perfect everyday bag and with Holiday Owls having such a dark ground, this print mixes well with pretty much every sweater in your closet. We especially love the look of the dark sky blue against a light gray to give you all of those wintry feels.
The only thing that might have our good ole TZH beat is our Cozy Hat in Night Owls. It's the perfect accessory to keep you warm while also adding a hint of color to your outerwear this season.
make your wish list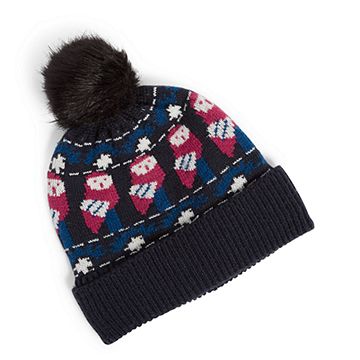 All Gifts
Cold Weather
Seasonal Accessories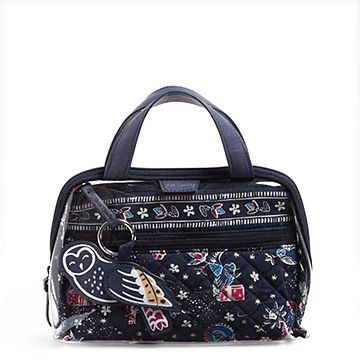 style your tech
Dress up your phone, tablet and desktop screen with our new pattern wallpapers.