This season millions road trip home to see their families and friends and celebrate the holidays. Between decorating the house, holiday shopping and coordinating your travel plans, the last thing on your mind is what to pack for the journey home. No worries — we have you covered! We want to help you hit the road in style with everything you need for a trip home for the holidays. Enter for a chance to win one of five gift sets below!
enter for a chance to win
Text HEART to 82275 or fill out the form below
Where the Heart Is Sweepstakes

grand prize
Five lucky Grand Prize winners will receive a gift set to prep them for upcoming holiday travel filled with packing and travel essentials and gifts for the hostess ($997 total value per winner). See everything you could win in our Grand Prize package below.
pack like a pro
Getting ready for your upcoming trip will be a breeze with these fan-favorite travel styles. From our top-seller Iconic Large Travel Duffel to our incredibly handy Cosmetic Organizer, you're guaranteed to be more organized than ever for your holiday travels! Also, how luxe is our new velvet Vera Tote?!
Styles: Iconic Large Travel Duffel, 4 Pc. Cosmetic Organizer, Iconic Weekender Travel Bag and Iconic Vera Tote in Velvet
travel in style
It wouldn't be a road trip without the ultimate car essentials! Snuggle up in our Cozy Life Throw Blanket when you hit the road (with hot cocoa in hand, obviously). Don't forget to pack all of the car snacks in the Market Tote for your long drive. Your destination may be far, but we're lightening the load with a $125 VISA gift card you can put toward your gas expenses along the way.
Styles: Cozy Life Throw Blanket, Stainless Steel Travel Mugs (2), 4 Pc. Market Tote Set and $125 VISA gift card for travel expenses
treat the hostess
Previously we said packing is the last thing on your mind during the holidays, but often the most overlooked to-do is finding the perfect gift for your hostess. Girl, we've got you covered! Treat your hostess (or yourself, we don't judge) with an assortment of goodies from a wine glass set to her own Iconic Cosmetic Organizer! Use the Cake Bake Shop gift card to order a delicious apple pie for after the big meal. P.S. Can we come, too?
Styles: Holiday Stocking and Ornament Set, Iconic 4 Pc. Cosmetic Organizer, Stemless Wine Glass Set, Market Tote Set and $150 Cake Bake Shop gift card
Love our new Holiday Owls pattern? It will be available to shop Thursday, October 25!
sneak peek our winter collection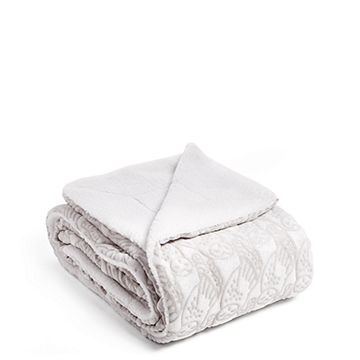 This sweepstakes ends on Sunday, October 28! Enter for a chance to win before it's too late!
Messaging & data rates apply to Internet access via mobile devices. Other charges may apply/ check your mobile plan for rates/details. See full Terms & Conditions.