Today officially marks the first day of fall (eeeeee!). We've been casually sneaking scarves into our wardrobe and ordering hot white mochas over the last couple of weeks, but now we can proudly shift all gears to match our fall fever. Beyond sweater weather, we're excited about all of the autumn adventures that come our way as the leaves change colors and the temperatures begin to drop. Here are 10 activities we're declaring absolute musts on our fall bucket list!
01
head to a pumpkin patch
Is it even fall without a trip to the pumpkin patch? Whether you're taking the kiddos to pick out pumpkins, looking for a fun date idea or simply seeking out seasonal porch decor with your girlfriends, you can't go wrong with this weekend festivity. Find the largest pumpkin in sight and put your best carving skills to the test!
02
go to a corn maze
Corn mazes are no longer just for the kids! Don't let your age keep you from partaking in this classic fall festivity. We recommend going with a group of gal pals so you can take turns running the course, timing one another to see who makes it out the fastest! Once all the fun is said and done finish off the evening with some well-earned hot cider.
03
visit a haunted house
Everyone knows the excuse, "I'm too old for haunted houses" actually translates to "I'm too scared of haunted houses." Don't let your fears keep you from checking out the spooky happenings in your town. This is always a fun one to do with your girlfriends as you shriek and laugh at ghouls and monsters that try to give you a good scare.
04
throw a potluck Halloween
We're always looking for an excuse to have a get together, and a potluck Halloween party seems like the perfect reason! Once the trick-or-treaters have come and gone, have an October 31st celebration for the grown-ups. From themed treats like chocolate cupcakes (with orange buttercream frosting, obvi) to potluck classics like deviled eggs and buffalo chicken dip, delicious eats come in more forms than a candy bar on this sweet holiday. If you're attending rather than hosting, bring along our favorite casserole carrier (LINK) to hold your dish on-the-go!
05
watch a Halloween classic
For many people, their go-to Halloween flick might be a horror film. However, we insist the best watch for this spooky season is none other than the timeless "It's the Great Pumpkin, Charlie Brown." It's an old school television classic so you can catch it on cable when the holiday approaches. It's perfect for playing in the background as you snuggle up in one of our Plush Throw Blankets and chow down on Halloween-themed Oreos!
06
make your own pumpkin spice latte
Don't be mistaken, you will find us in our local coffee shop every day of PSL season — but we also think it's time to try making this fall beverage at home. A simple google search will give you dozens of pumpkin spice latte recipes, but here's one we found to get you started. Bonus points if you can pull off insta-worthy latté art.
07
find a fall festival
Go outside of your usual autumn routine and search for a fall festival happening in your town or a nearby city! From hometown carnivals to pumpkin patch events, there could be an adventure waiting for you around the corner. For a hands-free bag with zippered pockets to keep everything secure as you explore a local celebration, we recommend the Iconic Triple Zip Hipster. You'll thank us when you can fill your hands with hot apple cider and fresh pumpkin pie instead of fussing with your bag.
08
make caramel apples
This carnival delicacy is always a seasonal favorite and simple enough to make on your own. The real fun with this bucket list activity is first going to an apple orchard to pick out this in-season fruit yourself (don't forget to take the obligatory apple-picking selfie). From there, check out this caramel apple recipe and add all the sprinkles or chocolate sauce you please to this mouth-watering treat.
09
go on a hayride
We know this fall bucket list item is a bit cliché, but we simply can't take it off our list!  We have yet to find another autumn date that is cuter than going on a hayride with your love bird. Bring along our XL Throw Blanket (it's big enough for both you and bae) and add a couple cups of hot cocoa for a cozy evening hayride.
10
make a fall wreath
This one may seem daunting, but it will definitely be the most rewarding to check off your fall bucket list. First, decide on a vision for your autumn wreath. Pinterest is filled with options from simple to lavish to match your DIY abilities. Once you've found the perfect inspo, get out all of your crafting supplies (we like to store our ribbon, tape scissors etc. in our hanging organizer. Just think of how satisfying it'll be when you see that wreath on your front door every day!
shop our fall essentials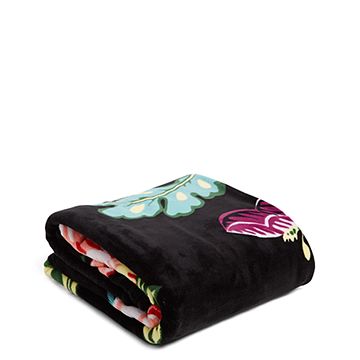 All Gifts
Blankets
Bridal Party
Dorm
Graduation
Mother's Day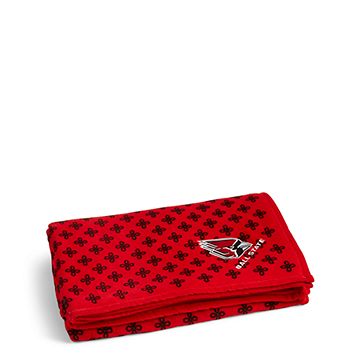 Headed to campus soon for game day? Check out our three tailgating must-haves in this blog post.