While we can appreciate a great football game, let's be honest — tailgating is about so much more than sports. For some, it's a social event where family, friends and even acquaintances gather together to serve up drinks and chow down on food. For others, it's essentially a fashion show, rolling out the cutest team spirit apparel in their closet.
Of course, tailgating starts far before the stadium even opens, and there are many essentials you'll want to bring along to make the most of each game day. With tailgating season upon us at last, we decided to narrow down a list of three items that we deem must-haves for every student and alum out there!
01
xl collegiate throw blanket
It comes as no surprise that this fuzzy overlay is at the top of our list. We'd go for the XL Collegiate Throw Blanket for multiple reasons. Firstly, for the size because it's large enough to wrap you from head to toe as you relax in a lawn chair  on those breezy fall game day mornings. What's even better is that the XL comes in every shade of our collegiate collection. So go ahead and bring it along for game day, but you'll still be using it long after the final score of the season.
02
casserole carrier
We know we've mentioned this new arrival in multiple blog posts, but we still can't get over this must-have for tailgating season (and every season, tbh). Everyone knows that tailgating is code for pot lucks galore, as everyone usually brings some kind of food to snack on. No matter if you're bringing along buffalo chicken dip or pasta salad, our casserole carrier, releasing September 20, is a go-to for carrying hot or cold food (all in a vibrant pattern). With the snap handles, it takes the hassle out of hauling around large containers of food when you're searching for your tailgating crew.
03
get carried away tote
Lastly is a bag large enough to hold all of your necessities, plus all of those just-in-case items. Go ahead and load in your throw blanket, sweatshirt and more in our Get Carried Away Tote, so you can feel confident that you have everything for the long day ahead. Or, if you're the chef for the day, this bag is big enough to haul your chips, bowl of fruit and even a slow cooker! And when you're ready to call it a day after hours of cheering on your favorite team, you can count on this oversized tote to be ready to go with all of your essentials packed up in one place.
shop our tailgating favorites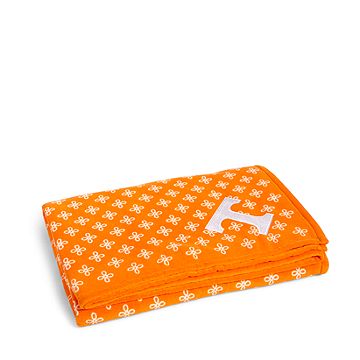 Looking for the secrets behind tying your scarf every which way? Check out our blog post breaking down how to tie a scarf here.