Each year when fall rolls around, your calendar starts to fill up. From jam-packed weekends and post – 5 pm plans to working through lunch and racing against the clock to finish projects, life can feel pretty hectic. One thing you can always count on is a neat and clean desk (with the cutest desk accessories). We know what you're thinking — but having a desk space that's not only organized but also decorated to your liking, makes conquering the crazy of fall much less overwhelming.
01
have a vision in mind
We get it — redesigning your entire desk space can feel rather daunting. However, sitting down at your small oasis will feel like a breath of fresh air if you create it with you and your day-to-day in mind. First, list out what you know you need on your desk so you can decipher what's simply clutter and what must stay. But don't forget your desk space should be fun too! Next, pick a theme, whether it's a color scheme or aesthetic. Personally, we like to deck out our desk in head-to-toe Romantic Paisley.
02
get organized
Nothing's worse than when someone asks you for something, and you have to shuffle around your desk thinking, "I could've sworn I just saw it somewhere…" The easiest way to avoid this frazzled moment is to create a place for every detail of your desk. At Vera Bradley we love taking notes, so we're huge advocates of keeping your bullet journal front and center on your desk so you always know where it is. We also recommend having a note cube handy to jot down those last-minute reminders.
03
create a space to plan ahead
In addition to knowing where every essential is, be sure to pick up some items that will help you plan ahead. Not only do we consider a monthly planner an essential for staying on schedule, but also we highly recommend our new Meal Planner. With everything else that's going on around you, the last thing you need to worry about is refueling! This helps you know what's on the menu and the shopping list for Sunday afternoon's grocery run.
04
pick the perfect journal
A very functional desk decor essential is your journal. While we've covered your notebooks for work and your agenda, don't forget the importance of your personal journal. Whether you're jotting down your thoughts, making a list or even penciling in reminders, find a notebook you love to look at (like this Romantic Paisley Journal) and you'll take it with you everywhere.
05
the on-the-go desk
While this item isn't necessarily sitting on your desk, it does carry all of your day-to-day needs like your laptop and journal once you leave the office. We're talking about the ultimate accessory that hangs off the back of your desk chair — your backpack. We're all about keeping with the color scheme when it comes to your bag, which is why we love the Iconic Backpack in Romantic Paisley. It keeps everything in one place, while staying organized on-the-go.
shop travel must-haves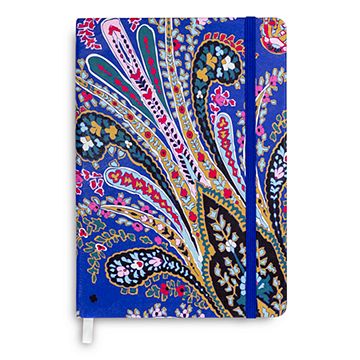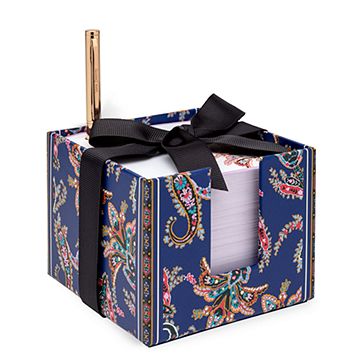 All Gifts
Desk and Stationery
Graduation
Mother's Day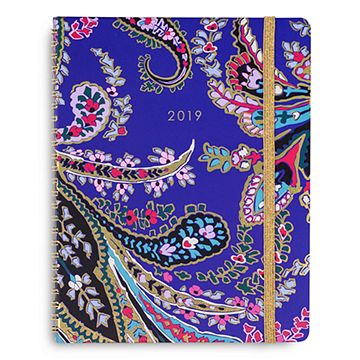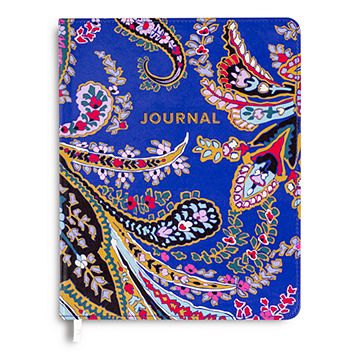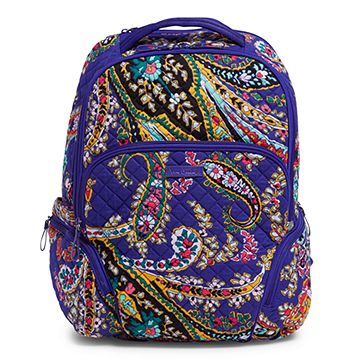 Laptop Bags
Purse Backpacks
For more desk decorating tips, check out our 3 top tips for creating your dream workspace here!