What's your favorite last-minute destination? Comment below with your favorite summer getaways!As summer comes to an end, we're shocked with how fast these past few months flew by and surprised at how much we still have left to do on our summer bucket lists. Although it may be a little late to travel the world, it's never too late to grab your gal pals and take a weekend trip. To soak up every ounce of summer that's left, we've compiled a list of last-minute getaways that guarantee memories that will last a lifetime.
01
amusement park
There is no better feeling than the wind whipping through your hair on a sunny day. Amusement parks are always a fun, spontaneous adventure and make the perfect last-minute getaway, as they require minimal planning ahead of time. Before you hop onto your favorite ride, don't forget to zip your keys, phone and credit card into our belt bag for a hands-free and worry-free day of fun.
02
city escape
If you're looking to get lost in a concrete jungle, a city escape is a perfect place for your summer getaway. Call your girls and get ready for a weekend full of indulging on Insta-worthy meals, visiting museums and of course, shopping till you drop. Although this trip may require a bit of planning ahead, the beautiful scenery and tourist attractions will make it worth the wait!
03
camping trip
Put your hiking boots on and grab your camping gear! Whether it's waking up to birds chirping or toasting marshmallows over the fire to create a perfect s'more, impromptu camping trips are a must every summer! Our favorite part about going camping is that you can travel as far as your favorite national park, or camp in the comfort of your own backyard! No matter where you decide to go, we recommend you bring along your favorite throw blanket to stay cozy and warm.
04
lake weekend
Fact: summers are best spent with friends and family at the lake. From relaxing on the beach to splashing around in the water, lake weekends have something for every member of the family — without the hassle of planning ahead. We love the homey feel of lake houses as well as the countless activities you can do lakeside. What better way to end the summer than to relax lakeside in style with a matching towel and beach tote? Before you go, make sure you bring these five things.
05
road trip
If you enjoy singing along to the radio, driving on the open road and visiting quirky tourist attractions, look no further than your best girlfriends and your car for an unforgettable weekend getaway. We love the spontaneity and freedom road trips guarantee. To make sure you don't forget anything on your weekend excursion, we put together a guide with everything you need to pack for the best road trip. Now, grab some snacks, put on your favorite playlist and hit the road!
shop travel must-haves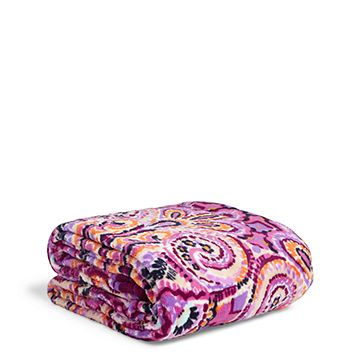 Blankets
Dorm
Graduation
Mother's Day
What's your favorite last-minute destination? Comment below with your favorite summer getaways!