Obviously, we're a little biased, but this may just be our best summer yet! With the arrival of fan-favorite Water Bouquet in May and the 2018 Vera Bradley Foundation for Breast Cancer pattern, Butterfly Flutter, last month, we've had a hard time picking a summer favorite! We're now making the decision more difficult with our latest additions to the summer collection — Dream Tapestry and Dream Diamonds.
the inspiration
Arriving online and in stores on Monday, July 9, Dream Tapestry is for all the purple lovers! We know our fans love a pretty purple pattern and with Ultra Violet as the Pantone Color of the Year, we couldn't resist adding a new one to our summer assortment! Inspired by textiles and vintage tapestries, our designers drew from our interior design heritage with intricate, hand-painted details when creating Dream Tapestry. Mixed with pops of mandarin and turquoise, this hypnotic pattern is sure to turn a few heads (in the very best way)!
Available in our Iconic, Signature, and Hadley Collections, you can take Dream Tapestry with you on all of your summer adventures. If you're already in love with Dream Tapestry, you'll love its sister pattern, Dream Diamonds, available in our sporty Lighten Up fabrication.
how to wear it
Summer days on the go just got a little bit brighter! Our Iconic Triple Zip Hipster in Dream Tapestry is perfect for busy weekends and hectic workweeks. There's a pocket for everything and an adjustable strap to fit your height — and in this pretty pattern, get ready for everyone to ask you where your bag is from. Toss in a wallet in our eye-catching Rose Gold Shimmer hue for a sassy but sweet combination.
We believe purple goes with nearly everything, so Dream Tapestry makes the perfect everyday bag pattern. Whether you pair it with denim, a dress or a fun beach cover-up, we have a feeling this pattern will be (literally) attached to your hip everywhere you go!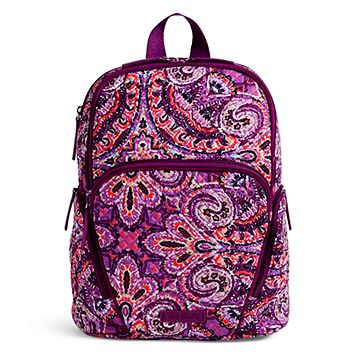 All Gifts
Graduation
Mother's Day
Purse Backpacks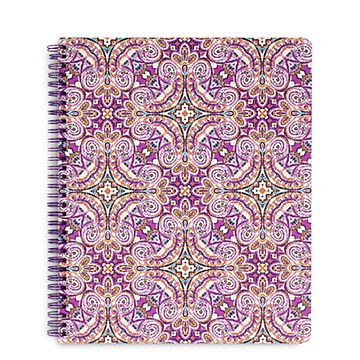 All Gifts
Desk and Stationery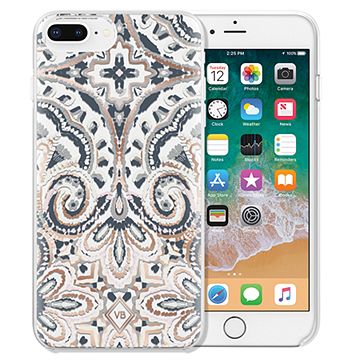 style your tech
Dress up your phone, tablet and desktop screen with our new pattern wallpapers.