Visiting a festival, local fair or amusement park always makes an appearance on the summer bucket list. Listening to music in a crowd of people or driving bumper cars feels like just as much a summertime tradition as lying by the pool or sipping on lemonade. However, a trip to a huge music festival or amusement park requires some planning to ensure you've brought everything you need for a perfect day.
music festival
If there is anytime of year to attend a music festival, it's during the summer. From Coachella in California kicking off the music festival season in April to Lollapalooza in Chicago during August, the summer months are filled with festivals playing to the beat of every genre.
While music festivals can be the most memorable event of the season, they are often crowded and it's important to have everything you need in a safe place. That's why for your credit card and ID, we recommend keeping them in an lanyard and Zip ID Case to keep it close to you all night long. For your phone, keys and other essentials keep them all in one place with our Lighten Up Travel Ready Crossbody.
It's common to arrive at the festival rather early to ensure a good view of the stage. If security permits it, bring your favorite snacks and drinks in our Cooler Tote to ensure they stay fresh and cold.
fair
Frequently fairs will make brief appearances in towns or cities throughout the summer weeks, so we recommend bringing along your Hadley Backpack to carry everything. Tuck away the stuffed animal you won from throwing darts at balloons, toss in a bag of candy to take home with you and pack a light cardigan for the evening ride on the Ferris wheel when the temperature cools down.
Last, but certainly not least, it's roller-coaster season. A trip to an amusement park is always one of the best days of your summer, but also one of the longest. That's why it's important to be prepared. Firstly, as you're strolling around from ride to ride there's no easier way to carry all of your essentials than in our Belt Bag. Keeping your phone, credit card and keys right at your hip makes it easy to go on any ride without having to store your things in a locker.
Always bring an extra t-shirt or pair of shorts if you have room! It's easy to forget just how much of a splash water rides make. And if there is an entire water park section, be sure to bring along our Ditty Bag to have a place to stash your wet swimsuit after. Lastly, even though you aren't lying on the beach, sunscreen is still a huge must during a long summer day spent outside. Remember to bring a small bottle and to reapply it throughout the day.
shop our festival favorites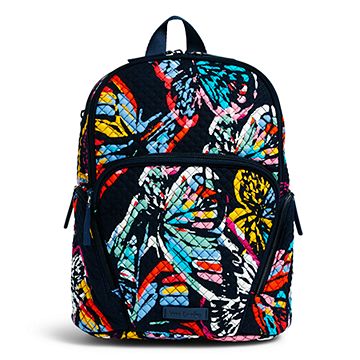 All Gifts
Graduation
Mother's Day
Purse Backpacks
May the summer festivities officially begin!
Traveling abroad this summer? Check our international travel packing checklist here!