Finding the perfect gift for the recent grad can be a tough feat, especially if you're long out of that life stage. You want to get them something personal, yet useful for their next journey. We wanted to find out what gifts a 2018 graduate really wants and needs, so we chatted with former Vera Bradley Campus Ambassador, style blogger and recent Ohio State University grad, Kalynn. She swung by the Vera Bradley Design Center last month and shared her favorite thoughtful and functional gift ideas for the postgraduate.
see kalynn's grad gift picks
You've been a Campus Ambassador for the brand for the past few years — tell us a little about when you graduate and what your major is!
"Yes — I'm a graduating senior at The Ohio State University. I originally came to OSU majoring in neuroscience on a pre-med track. After taking chemistry, I realized that was not the path for me! My passions led me to the fashion industry, so I changed my major to Business Marketing and have loved it ever since!"
Congratulations on your recent graduation! Tell us more about your post-grad plans.
"I'm excited to take a little time off before starting my full-time job in mid-June. After graduation, I'm excited to take a mini road trip from Los Angeles to San Francisco to celebrate with one of my best friends! The west coast is my favorite, so I'm looking forward to enjoying some free time before hustling every day at work!"
Your trip sounds so fun! What are you taking with you?
"Since we'll be road-tripping around California, I'm bringing my Small Spinner, as well as the Grand Weekender, which is the BEST travel bag I've ever owned! I'm excited to pack tons of summer jumpsuits and dresses for the trip. I'll also have my go-to Carson Crossbody to keep my essentials organized."
So fun! We know a lot of recent grads take a trip to celebrate after turning the tassel. What types of gifts would you want yourself for your next phase?
"The best gifts are always something that someone would love, but never go out to buy themselves . . . Having a solid set of travel bags and luggage is essential for traveling for work and personally. I also told myself that once I "made it", I would buy a nice handbag as a celebration — so this would be an awesome graduation gift as well for someone going into their first full-time job."
Beside your new travel bags, what are a few of your favorite gifts you received this year?
"If you know me, you know I'm a serious coffee addict, so a travel mug is a must when I head to work in the morning! I also try to stay healthy and meal prep my weeks, so I love my new Iconic Stay Cooler Lunch Bag for bringing my lunch to work! Lastly, I have my laptop with me 24/7, so I love my new Laptop Organizer. It's protective and keeps my laptop, hard drive and charger organized."
"The greatest gift from the past four years was the support that I had from my family."
Before we go, what are you looking forward to most in your next journey?
"I'm excited for a fresh start. . . and having more time!"
shop kalynn's fave gifts for the grad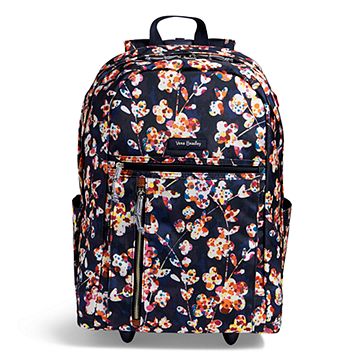 Graduation
Laptop Backpacks
Laptop Bags
School Backpacks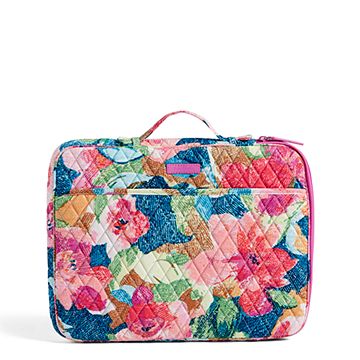 Graduation
Laptop Bags
Mother's Day
Tech