From the warmer temps to the blooming flowers, there are so many things we love about spring. The shift in seasons surely brings new energy and optimism lost during the cold of winter, but it also brings a lot of something else — rain. Rainy days can throw a wrench in weekend plans — but they don't have to. Secretly, we love rainy days. It's the perfect excuse to make time to do the things you just never can get to on your to-do list. Not to mention, if you do go outside, you can carry your colorful umbrella (be prepared to be stopped several times for all of the compliments). We're bound to have several rainy weekends ahead, so don't let them go to waste! Here are 10 ways to fill your rainy Saturday that don't require you to leave the house!
01
movie marathon
Is there anything better than curling up in a cozy throw blanket on a rainy day? Invite your girlfriends over for a rom-com movie marathon, complete with popcorn, wine and plenty of ice cream! Also, as a PSA — Ben & Jerry's is releasing a limited edition s'mores flavor (the best thing to happen to ice cream since cookie dough, if you ask us) — so your girls' night just got that much better.
02
take a bubble bath
When is the last time you actually treated yourself to a relaxing bubble bath? Still trying to remember? Exactly! Give yourself the spa treatment you deserve with a long bubble bath, complete with that brand-new bath bomb you've been dying to try and finally reading that book you impulse-bought on Amazon Prime last week. We can't think of a better way to wind down at the end of the day. Oh, and you'll definitely want to wrap up in this cozy robe afterward.
03
host a game night
Nothing brings out the best ( … or worst) in people than a fun, competitive game night! Game nights are always such a blast that you'll want to make this into a monthly tradition. Take turns hosting, providing the games and bringing the snacks, so it doesn't all fall onto one person's plate.
04
plan your summer vacation
Every year once spring arrives, time seems to fly until winter strikes again. Get a head start planning your summer vacation, so it doesn't fall off your radar! Choose your dates and location, so you can spend some time researching airbnbs, restaurants and activities. If lounging on the beach is on your itinerary, a personalized beach towel and beach bag are a must! Before you start packing, make sure you have the right travel bag. Take our travel quiz to find out what bag is best for your trip!
05
try a new recipe
Whether you consider yourself the next Top Chef or just watch Chopped from time to time, it's always fun to get in the kitchen to try out a new recipe. Scroll through your recipe board on Pinterest (or check out ours) and choose something you've never made before. Arrange your creation on a pretty plate to make your snack insta-worthy. Shop our new dinnerware collection before you get started.
06
facetime your long-distance bestie
The chaos of spring and summer often leave us falling out of touch with our long-distance friends and family. It can be hard to stay connected when keeping up with your packed schedule, so it's good to plan video chat "dates" to get the face time you need to reconnect. We recommend setting a biweekly reminder in your phone to give you that extra nudge to pick up the phone (even on your busiest day) to call your sister or bestie.
07
learn a new beauty trick
From contouring to mastering the perfect cat-eye, the internet is a goldmine when it comes to learning new beauty tricks! From make-up tutorials on Youtube to step-by-step hairstyles on Pinterest, you can learn a new technique in 15 minutes or less! Bonus points if you get inspired to reorganize all of your beauty essentials (in which case, you'll need this).
08
update your picture frames
Don't get us wrong, there are so many benefits to living in a digital world, but there is something we really miss about always having physical photos. It's easy for your framed pictures in your home to get outdated, since it's no longer required to print your photos in order to see them. Take an hour or two to look through your iPhone pictures and order prints of your favorites. If you're feeling really ambitious, you can make a photobook on Shutterfly as a Mother's Day gift (or just for yourself)!
09
spring cleaning
There's a reason spring cleaning wasn't the first item on this list, but there's also a reason it made the cut into our top 10. Very few people love spring cleaning, but it's a necessary task and you always feel so relieved when you're done. You'll be so happy you knocked it out on a rainy day instead of a warm, sunny day. We recommend starting with your closet. First, take everything out and only put back in items that still fit your personal style and that you've worn in the past year. Donate anything that didn't make it back in. Our favorite closet hack: use a Hanging Organizer to keep your accessories, belts and statement jewelry neat!
10
make a new playlist (and have a dance party)
Listening to music can make any activity more fun. Whether you're trying a new recipe or getting around to that spring cleaning, start off by curating an upbeat playlist. Add in some of your favorite '90s throwbacks and you'll turn a chore into a dance party in no time.
---
Time to get started! We recommend screen-shotting your favorite ideas for later, so you don't end up bingeing The Handmaid's Tale for the fourth time (although we don't blame you).
shop our rainy day favorites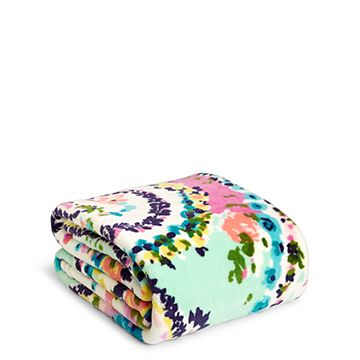 Blankets
Dorm
Graduation
Mother's Day
What are you looking forward to most this spring? Comment below!