It's a classic dilemma: you want to buy a gift for your mom, sister, babysitter, (insert hard-to-buy-for-friend's name here) and you spend hours browsing, clicking and searching for the perfect present. Gift cards are nice, but you want to pick out something personal. When you finally find the gift, you realize you can't remember what pattern she prefers, what style she carries most often and where to even send the gift.  Did she say she loved Wildflower Paisley or Indio? What if she already has a Large Duffel and actually needs a Hipster instead? Here are three reasons to try GiftNow®:
01
take out the guessing
GiftNow makes gifting fun again. No more stressing about which baby bag your best friend will like the most or the luggage size your little sister needs for her trip to college. Find something on verabradley.com you think she might like and click GiftNow to send it via email, text, messenger/link or print it out for hand delivery. You can send it immediately or select a date you want it delivered. You can be the first one to gift her on her birthday by having the gift land in her inbox on the exact date you need. You'll get points for timeliness AND a guaranteed gift she'll love.
02
spare everyone the awkwardness
Let us eliminate the awkwardness that comes from watching someone open your gift. No need for the exchange:
"I have the gift receipt if you would like something else."
"No, I love it!"
"You can take it back if you don't like the color."
"…Can I have the gift receipt?
With GiftNow, she has the option to accept it, find another pattern or choose something completely different. If she can't decide yet, she can also turn the gift in for a Vera Bradley Gift Card to use at any time, on any item. All of this happens before anything ships.
03
eliminate shipping stress
We've all done it – waited too long to order a gift and had to pay for expedited shipping to make up for our procrastination. No more shipping stress with GiftNow. Just click the button and the gift will instantly land in her email inbox (or wherever you want it to land). She chooses when and how she'd like it shipped without alerting you.
It's instant, thoughtful and stress-free. Did we mention easy?
Have someone in mind to gift? Take inspiration from some of our most Popular GiftNow Items below and try it out!
shop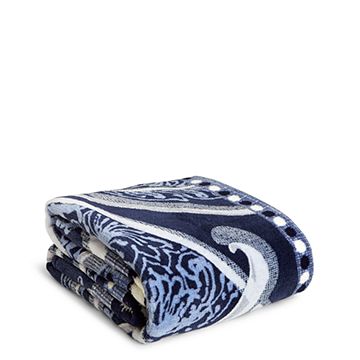 Blankets
Dorm
Graduation
Mother's Day
Do you have any questions about GiftNow and how it works? Leave them in the comments below!