Between changing clocks next weekend and the official start of spring later this month, we definitely have warm weather on the mind. We're counting down the days until our next vacation and planning which styles to bring. If you're craving a new pattern to carry this spring and summer, we have just the thing.
the inspiration
Arriving online and in stores on Thursday, March 8, Desert Floral features a warm neutral palette with bold pops of hibiscus red, coral and teal. Desert Floral is a true Jacobean pattern with its traditional block printing, forming a hybrid of both paisley and floral. Many of your pattern favorites over the years share this same technique — including Java Blue!
Available in our Iconic and Signature collections, you can take Desert Floral to work, brunch, the lake or that big getaway you've been planning!
how to wear it
This desert-inspired palette pairs just as beautifully with a bold red dress as it does with a white button-down and denim shorts. We suggest styling Desert Floral with the pattern's bold pops of color. A summer hibiscus dress with teal accessories is bright and cheery for the warmer weather, but sophisticated enough to wear on casual Friday or to a work lunch.
Although there are countless ways to incorporate our latest pattern into your wardrobe, one of our favorites is by carrying the Glenna Satchel. This spacious style can be carried over your shoulder or on your arm and has the perfect amount of feminine flair. Not to mention, you can fit your water bottle, iPad and full-size wallet, with room to spare!
make your wish list
All Gifts
Graduation
Laptop Backpacks
Laptop Bags
Mother's Day
School Backpacks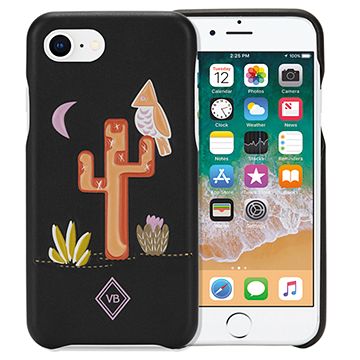 style your tech
Dress up your phone, tablet and desktop screen with our new pattern wallpapers.