Winter is the one time of year you can get away with staying in your sweatpants all day and never leaving the house. With the sweeping subzero temperatures the past few weeks, we may be guilty of that, too. Even if it's too cold to go outside, there are plenty of productive activities to fill your weekends. Here are five of our favorite things to do on winter weekends (that aren't bingeing The Crown on Netflix).
01
clear out your closet
Get a jump-start on your spring cleaning this month by clearing out your closet. You can sort through your wardrobe and decide what to keep and donate, then create a new system for organization as you put everything back. Whether you sort by style type or color, you'll feel so refreshed being able to find everything so easily.
Pro tip: Our Hanging Travel Organizer doubles as a great closet organizer, with pockets for jewelry, belts and small accessories.
02
reorganize your desk
While you're in the cleaning mood, you might as well reorganize your desk! We recommend clearing it off and only keeping the items that you use on a regular basis on the desktop — everything else should go in a drawer or filing cabinet! If you're in need of some new office accessories, you'll love our new collection.
Pro tip: Place the most important items nearest to you, with the less frequently used items and decorations toward the edge of the desk. Items used the most often should be placed on your dominant hand side, for easiest access (think pencil cups and notepads).
03
go to a hot yoga class
If you're willing to brave the cold for a quick drive, go sweat it out at a hot yoga class. Not only will you get in a great workout, but the heat will also feel incredible compared to the tundra outside. You'll need a gym bag to carry from work to class (don't worry, we've got you covered).
Pro tip: If you're new to a yoga or fitness studio — let them know! Often new students get their first class free or at a discounted rate.
04
host a game night
Rather than meeting up with your friends for dinner downtown, invite them over for a game night! Get out Cards Against Humanity, curate your playlist and set out a specialty cheeseboard for a night filled with laughter, friendship and a little competition.
Pro tip: Don't let your phone's drained battery be the party buzz kill. Have a Portable Power Bank on hand so you can listen to your Spotify all night long.
05
start planning your spring break
Spring break always tends to sneak up on us, so it's better to start planning now. Start dreaming of warmer days by choosing a location, booking a trip and determining what you'll need to buy ahead of time (hello, new swimwear! Don't forget a carry-on compliant travel bag for your flight!
Pro tip: On average, it's best to book your flight 54 days out from your trip date to secure the lowest price (so now is the perfect time to start looking)!
---
shop
All Gifts
Desk and Stationery
Graduation
Mother's Day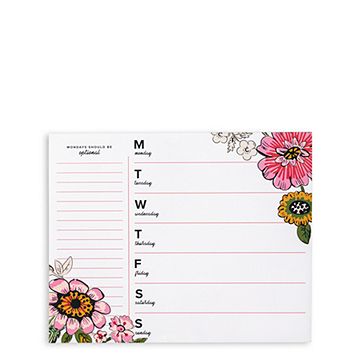 All Gifts
Desk and Stationery
Graduation
Mother's Day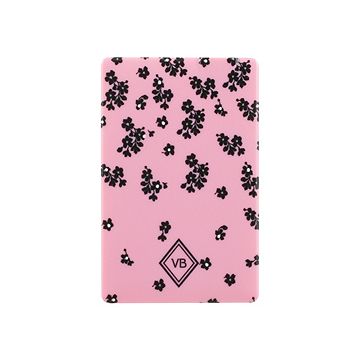 Time to get started!
We're going to begin planning that spring break trip now — who's with us?