November is keeping us busy between decorating for the holidays, planning gift lists and coordinating where to spend each holiday. If you're like us, you're probably in the midst of divvying up hosting responsibilities for the upcoming family dinners and cocktail parties with friends. While hosting definitely requires the most planning and responsibility, there are plenty of things that should be top of mind for your evenings as a guest. After years of both hosting and attending holiday parties, we rounded up our top tips on how to be a better guest and make the hostess' life a little easier.
01
RSVP
No matter how informal the party is, always let your host know ahead of time if you plan to attend — and stick to it! This is also crucial if you're planning to bring a guest. The host is planning their menu based on a specific head count, and if you ditch at the last minute or bring an unexpected guest, it's going to result in unneeded stress and potentially not enough food for everyone.
02
Ask How You Can Help
Reach out to your host ahead of time and ask how you can help. If your host insists that you don't need to bring anything, still show up with something – a bottle of wine, extra appetizer or bag of ice. Being helpful is one of the top attributes of a great guest. Anything from drying the dishes to taking out the trash is greatly appreciated.
03
Be Prompt
You should treat a party almost like a job interview when it comes to arrival time. We recommend arriving no earlier than five minutes prior to the party's start time. Arriving too early makes the host scramble and may not allow enough time to get ready herself. On the flip side, don't keep the party waiting for your arrival — and if you are running late, shoot a text to the host as a heads-up.
04
Gift the Host
Never arrive at a party or dinner empty-handed. Whether you bring a bouquet of fresh flowers or her favorite bottle of wine, even the smallest gift is appreciated. Handwritten thank you notes are always a nice touch, whether you bring it with you or send it afterward.
05
Take off Your Shoes
Always take off your shoes when entering someone else's home. Even if your host is pretty casual, this is a sign of good etiquette and will ensure that you're not tracking in snow and slush onto their new rug.
06
Avoid Controversial Topics
It may seem like a given, but always try to avoid any controversial topics during the party. It's best to play it safe and keep the conversation light. Politics are off the table, as well as anything that could get the host in hot water. We like to pack a deck of cards in our bag. If you don't know many people at the party, it can serve as a great icebreaker and help fill the time before and after dinner.
07
Don't Overstay Your Welcome
We can't stress this one enough. Pay attention to social cues of the host. If dinner and dessert are over and they don't have anything else planned for the guests, it's probably time to wrap things up. The host likely prepped for this party for hours ahead of guests' arrivals, so although you could easily sip wine and chat until the early hours of the morning, she may be ready to go to sleep.
08
Offer to Host Next Time
Nothing is worse for a host than always being the host. Give her a break and offer to host next time! You can even set up a hosting rotation in your friend group if you regularly have dinner parties. This makes it easier on everyone and will give you some quality hosting experience.
A few items to bring along to your next dinner party…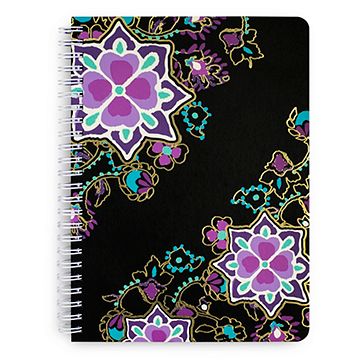 Desk and Stationery
Graduation
Mother's Day
What tips do you have to be a better guest? Share below in the comments!