Even after college, it's hard to shake that back-to-school mindset this month. No matter what, we always seem to correlate fall with a sense of renewal. As everyone else is heading back to campus, we're busy making plans of refreshing our wardrobes to ensure that we don't just act the part, but we also dress the part, too. Regardless of what step you are on the corporate ladder, it's important to be the best version of yourself, which can only be accomplished when you feel your best.
This is where we come in. As a company started by women, for women, we realize the unique needs you have. From that charging pocket, so your battery never drains to the secret compartment that perfectly fits your phone, we design styles that can outfit your entire life from your 9-5 and beyond. So who better to give work-wear inspiration than the women behind the brand? We sat down with four women in various stages of their careers to learn about their roles, work style and how their bag helps them get through the workweek.
---
Lindsay
Title: Print Designer
---
Tell us about your favorite bag!
Can you give us a quick rundown of what a typical day looks like for a designer?
"As a mom, I need to get everyone out the door on time! I hope to show up to work 30 minutes early when it's quiet so I can work on whatever I forgot to do the day before! I usually work on a print for an upcoming season, try to squeeze in a few jokes with my teammates, have lunch outside, do a little trend research and go to meetings to review artwork. After work, I pick up my sons at daycare, have dinner with my family and watch a show or two over a glass of wine with my husband."
What is your favorite accessory?
"I love our scarves! I wear the Oversized Scarf for travel and Neckerchiefs to wear instead of a necklace or around my wrist."
If your bag could talk, it would say __________.
"Looks like it's time for a manicure!"
Which fall pattern best illustrates your personality?
shop lindsay's picks
---
---
Gaby
Title: Store Manager
---
Be real with us. Tell us what it's like to be a Store Manager.
"I always expect the unexpected! I start the day by prepping my team, then help each and every customer find their perfect bag. No matter the occasion, we have something for them! I pride myself on loving our products, so I just work to communicate that with our customers."
Which items can you not leave the house without in the morning?
"My lunch bag and coffee!"
We know you love the Iconic Deluxe Vera Tote for work — what feature do you use the most?
"The pockets! I know where my phone and keys are at all times."
After a long shift, which bag transitions you from the store to happy hour?
How does your weekend style differ from your work wardrobe?
"It's more casual — I trade in my heels for sneakers and love wearing comfortable t-shirts."
shop gaby's picks
---
---
Adele
Title: Public Relations Intern
---
As an intern, what styles can you not live without?
"I always bring my Triple Zip Hipster with me to work — it's super functional and can hold all of my essentials, and the bright pop of color makes it fun for weekend errands and brunching with my girlfriends. I also always have to make sure I have my phone and agenda on me when I head out the door!"
Why is a hands-free style like the Triple Zip Hipster essential for interns?
"I never really know what the day is going to hold as an intern, so I need a bag that will carry what I need when I'm on-the-go. I go from working in the office and running off to the distribution center to heading into the Jefferson Pointe store for Snapchat takeovers. I need a bag that can keep up and this one does!"
What's in your bag right now?
"My keys, wallet, perfume, lip gloss, deodorant, phone, peach rings (I have a sweet-tooth) and a pen."
When transitioning from campus to corporate, what surprised you the most about your office style?
"Office style is what I was born to have! I've always liked to dress up. On campus, everyday attire for students is pretty casual, so I have loved having an excuse to dress up every day while working here!"
How do you set yourself up for success each morning?
"I've always been a firm believer that breakfast is the most important meal of the day! I like to have my morning coffee and bagel to feel like I'm starting the day off on the right foot."
shop adele's picks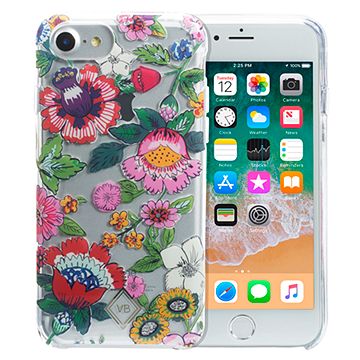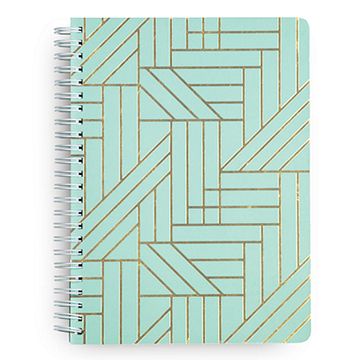 Desk and Stationery
Graduation
Mother's Day
---
---
Leigh
Title: Freelance Digital Designer
---
You're a freelance designer who commutes to work ­— tell us a little about what your day looks like.
"I live in Indy, so being a freelancer allows me to have a more flexible schedule. Depending on the day, I'm up by 7:30 am, sifting through emails and the day's to-do list. On these days at home, I design from 9 to 5 with a quick lunch break! If it's a commuting day, I'm out the door by 7 (after a quick coffee run), then off to the office."
What bag is best for a commuter constantly on the go?
"The Campus Tech Backpack is perfect for me since it has plenty of space for my laptop, notebook and anything else I might need. It keeps me organized and allows me to work from literally anywhere, from a coffee shop to 39,000 feet. I'm also one of those people who hate making multiple trips to the car, so having my hands free to open the door and carry as much as possible in one trip is a lifesaver!"
Is a backpack just your workbag or your everyday bag, too?
"It's definitely my workbag, but I've been known to convert it to a quick overnight bag when need be!"
If we were to dump out your workbag right now, what would we find?
"Definitely a phone charger, ear buds, mints, floss, concealer, hand sanitizer, lip balm and probably a crumpled receipt or two!"
Do you have a personal motto you strive to live by in the workplace?
" 'Work hard and be nice to people.' I feel like that's my goal pretty much every day."
shop leigh's picks
Laptop Backpacks
Laptop Bags
School Backpacks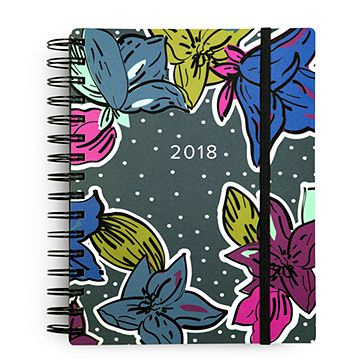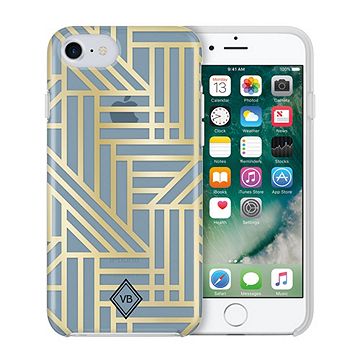 ---
What bag is your go-to for the workplace?
Share with us below in the comments!